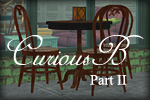 The second part of my gift is a whole bunch of content inspired by the lots posted above, but obviously can be used in other contexts too.


Maxis 'Independent Expressions' Build Set

In a combination of Goat's wood and shastakiss's 'Yeti' palette.





The download includes a default replacement for the Maxis textures.



Maxis 'Decra Chill Display' and 'Club Distress' Kitchen Counters

In worn wood.






Maxis 'Customer's First' Dining Table

In worn wood and marble.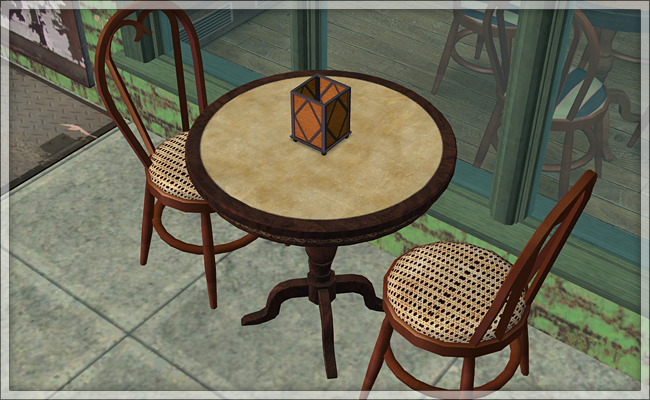 Maxis 'ResiStall' Toilet Stall

Remapped so that we're no longer restricted to floodfill textures (pop the CEP-EXTRA_ToiletStall.package in your zCEP-Extra folder, and allow it to over-write the existing file if you have one).

Re-textured in a rainbow of grunge (including Truculent Beastie's 'Nasty Toilet' texture).

I forgot to get a proper preview of this one, but I'll add one later. For now, you can see a bit of one of the new textures on the left of this shot:






HugeLunatic's Recolourable 'Indestructable Concrete' Modular Stairs

In a variety of stone and concrete textures.






Phoenix Phaerie's Georgian Cornice Pediment Door

Remapped and re-textured.

The door was textured using a blend of Goat's wood plus others, in colours from shastakiss's 'Yeti' palette and my own palette.

The cornice is textured in a small range of stone and wood textures.

Both have a slightly worn effect.






Georgian Chequerboard Tiling

A set of floor tiles.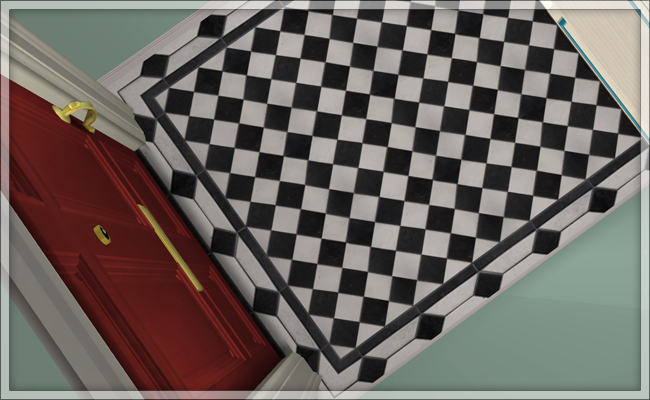 Castaway Stories 'Professor Utility's' Dining Table

Single-tile version.






DOWNLOAD INDEPENDENT EXPRESSIONS RE-TEXTURES

DOWNLOAD DECRA CHILL AND CUSTOMER'S FIRST TABLE RECOLOURS
(plus a few bonus bits and pieces not shown)

DOWNLOAD REMAPPED AND RE-TEXTURED TOILET STALL

DOWNLOAD INDESTRUCTABLE STAIRS RECOLOURS
(plus a few bonus bits and pieces not shown)

DOWNLOAD REMAPPED AND RE-TEXTURED GEORGIAN DOOR
(includes a few more custom mesh fixes not shown)

DOWNLOAD CHEQUERBOARD TILING

DOWNLOAD SINGLE-TILE CASTAWAY STORIES TABLE